5th Tirana Gas Pipelines Safety Workshop
"Oil & Gas Sector sharing HS experiences with other sectors and the Society"

The Workshop will be held at:
MAK Albania Hotel on February 28th, 2019 starting at 09:30 hrs.
The Tirana Gas Pipelines Safety Workshop is under the auspices of the Ministry of Infrastructure & Energy.
It was launchedin October 2015 and since then four workshops have been successfully completed. Safety is of paramount importance and priority in Gas Sector, globally. The gasification of Albania apart from the significant contribution to the Albanian economy also provides the opportunity to improve safety procedures and to adapt to a world class safety approach. In this framework, the initiative has been undertaken by the Office for Economic and Commercial Affairs of the Embassy of Greece in Albania, in cooperation with MANAGEMENT FORCE Group, a specialized Safety Consultant with a long and deep experience in safety in the Oil & Gas Sector. The initiative is about a Safety Capacity Building Programme that provides an open forum for safety in public and private sector, at the institutional and business level and the society at large.
The 5th Workshop will be shaped into a conference type event aiming at sharing Oil & Gas sector Health and Safety experiences with other sectors, giving the opportunity to them to be benefitted from a sector striving for excellence in Health and Safety.
Distinguish speakers and organisations participate in the event including TAP, EBRD, ENOIA.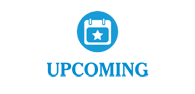 Download Program
Registration Form